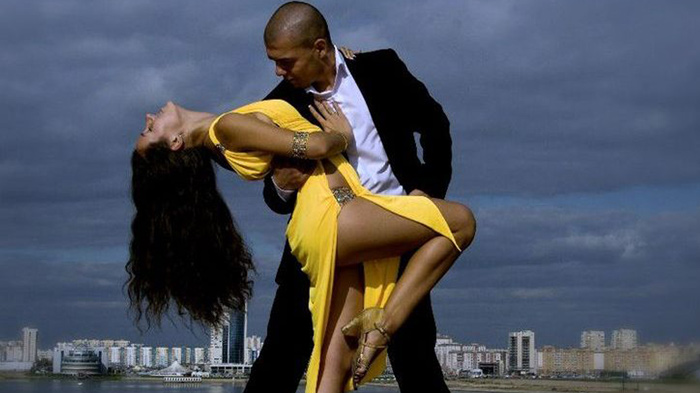 Dance Lessons Gift Voucher Ideas for Someone Special
Have you ever run out of gift voucher ideas for a special occasion and ended up scratching your head as to what to offer? You are not the only one.
In fact, most people looking for unique and meaningful gift ideas struggle to find gift vouchers that would have the 'WOW' factor. And after hours fruitless search end up going for the same thing as before over again.
But the truth is that not many like get the same thing as last year and the year before that. Going for dance lessons gift vouchers can change all that. Here's why.
What Men Should Know about the Power of Dance Classes as a Gift Voucher
If you are a man and are looking for a special present for your woman, nothing comes close to giving her a gift voucher for dance lessons. See it this way:
If the world would come to an end and you asked her what her last wish would be, I guarantee her last wish would be to dance one in your arms and she would perish without a single regret!
Go and ask her and you'll see for yourself (if she says no I'll hang my dancing boots forever!). Nothing beats individual dance lessons as gift voucher idea. You can use them for any of the following occasions:
Birthday presents
Christmas & New Year
Valentine Day (order one session and get the damn thing out of the way)
Anniversary presents
Engagement & Wedding Dance lessons and…
pretty much any occasion you've screwed up and want to make up for it! (this last one always does the trick)
What Smart Women Should Know about a Dancing Lessons Voucher
If you were a woman and offered your bloke dance lessons as a gift (tell him is for one lesson only), I bet my life it'll go down a treat. A man likes to dance; oh yes he does!
He would want to please you, but what he really wants is to show off a bit (every man's secret wish, he can't help it!), and he resists because he is too self-conscious of looking silly and making a fool of himself.
Get him to his first dance lesson and he'll get hooked. I see it happen all the time. Once a man has the first dance class he won't find the experience as daunting as he expected.
You don't need any particular occasion to buy him dancing classes as a present, do it anytime you want. And giving him a present for a dancing session means he will find it hard to refuse.
Bespoke Dance Lessons Vouchers for Bespoke Occasions
Gift vouchers can be ordered for any number of individual dance classes can be used as bespoke presents for any occasion worth celebrating.
In fact, you can order them even at the last minute (I can prepare and send a voucher in less than 24 hours) for any of the following:
Wedding First Dance Tuition
Valentine Day Gift
Christmas Present
New Year Learn to Dance Gift Vouchers
Birthdays & Anniversaries
Engagement Gifts
Call or email now using the contact details at the top of the page. Also, feel free to contact Paul anytime on 07849336110 to discuss details about or order dancing lessons as a present for someone you care about.
Here's a testimonial from a happy couple who ordered a gift voucher for 3 lessons for their anniversary.
It's just amazing! We would never think we could dance…! You made it happen."
Helen & Lee chose to take their ballroom dance lessons in South London.