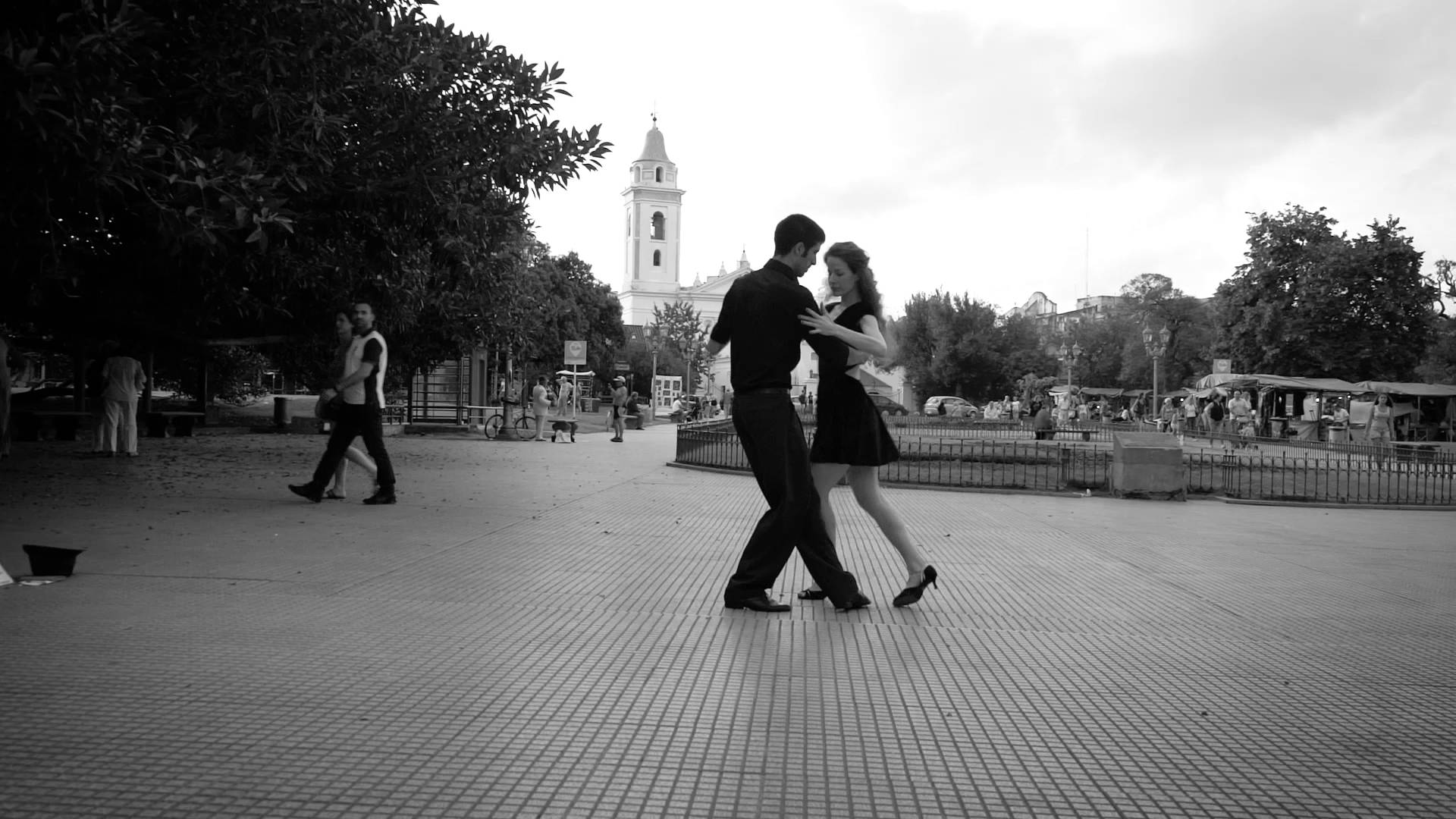 Private Dance Lessons in London for Fun
Searching Google for "Dance Classes London ?"
Learning to dance is something every couple serious about spending good, quality time together should do.
Wouldn't it be wonderful going out and being able to dance? If you always wanted to learn to dance but something got on the way, stop putting it off any longer.
It's not about dancing competitively or professionally, but being able to dance together anytime and anywhere you want; whether you go out or in your own place.
To put it in the words of one student, John, "Nothing is worse than going to a party and you sit down and watch other people dance."Good old John went to his niece's wedding and was upset he couldn't dance the night away. He took up dance lessons and made it happen.
Dancing Lessons Made Easy
You can make it happen; learning to dance is much easier than what it's made to believe. Once you get the basic steps you'll cruise along and learn many new moves fast.
Aside from having fun dancing to your favourite music; dance classes will help you exercise, release and communicate feelings without saying a single word.
Go for one private dance lesson to try things out. If you don't like it, you won't have any regrets and just forget about it. But if you do, you'll discover a new world.
Start with one Ballroom dance and one Latin dance and once your confidence is up you can add more dances and set your own pace. You can start with any of the following:
Ballroom Dancing: Fox-Trot | Waltz | Argentine Tango | Quick-Step | Viennese Waltz.
Latin American Dancing: Rumba | Jive or Swing | Cha-Cha | Mambo | Disco | Salsa | Samba | Merengue | Ceroc. Traditional Greek dances are also available
Wedding First Dances include any Ballroom or Latin dances. It all depends on the choice of your wedding first dance songs.
Studio Locations
You can book dance classes in London anytime weekdays, evenings and weekends, including Sundays in:
Kensington, West London
Swiss Cottage, North West London
Marylebone, Central London
Earls Court, South West London
You can also have home individual dance lessons in and around London. It doesn't matter if you don't have a big space. By moving a few chairs out of the way it'll do the trick.you'll have enough room.
Prices & Packages
A single lesson lasts 45 minutes; a standard lesson lasts 90 minutes. All individual dance lessons packages are a combination of 45-minute sessions.
Single 45-Minute Lesson £75; Standard 90-Minute Lesson £139.00
Package One: 3 X Hour Sessions £219.00 | Package Two: 6 X Hour Sessions £425.00 | Package Three: 8 X Hour Sessions 549.00 | Package Four: 10 X Hour Sessions £670.00
Get in touch now using the details at the top of the page or call Paul on 07849336110 to book individual dance lessons.
Beginner's Guide to Ballroom and Latin Dancing
Ballroom Dancing Explained
The Fox-Tot
Fox-Trot is a down to earth dance, and the best to start learning good ballroom skills. It combines moves easily and helps boost balance and movement.
The Fox-Trot posture, when done right, helps your dancing ability a great deal. It easily goes to slow, medium and fast songs; it improves confidence and is great fun to dance.
Popular Fox-Trot songs:
Beyond the Sea by Bobby Darin

I've Got You Under My Skin by Frank Sinatra
The Waltz
The Waltz is considered as the top of all Ballroom dances and its basic steps are the foundation for other ballroom type dancing.
Waltz teaches balance, correct posture and rise and fall, and eventually good dance style. Popular Waltz songs:
Lara's Theme from the Dr Zhivago
Godfather's Waltz from the movie Godfather
The Viennese Waltz
The Viennese Waltz is the pinnacle of Ballroom dancing. This beautiful dance is at its best when danced to the amazing Viennese Waltz music.
The gliding, the spins and twirling make you look as you are floating. Viennese Waltz is synonymous with grand parties and guests dancing around in their flowing gowns.
Popular Viennese Waltz songs:
Blue Danube by Johan Strauss
That's Amore by Dean Martin
The Quick-Step
Quick-Step was born after the Charleston era and it was a crossbreed of Charleston and Fox-Trot.
It is a fun dance and it moves at a quick pace around the dance floor. It is highly enjoyable and lots of energy is required keep the fast dance going. Popular Quick-Step songs:
Let's Face the Music and Dance by Nat King Cole
Sing Sing Sing by Benny Goodman
The Argentine Tango
This has to be the most powerful dance of all. It started in the streets of Buenos Aries and then became popular quickly around the world at the start of the last century.
In no other dance leading and following are so closely bound to each other, and when the dance gets going the two dancers become one. The huge range of steps and variations make Argentine Tango a truly superb dance. Popular Tango songs:
La Cumparsita by Carlos Gardel
Por Una Cabeza from Scent of a Woman.
Latin Dances Explained
The Rumba
Rumba originated from Cuba and is considered by many as the mother of all Latin dances. It is a good start for learning Latin dancing.
The American style Rumba with its box movement teaches many steps that can be used to a limited space. Rumba builds up confidence on the dance floor. Popular Rumba songs:
How Deep is Your Love by Bee Gees
Perhaps, Perhaps, Perhaps by Doris Day
The Cha-Cha
Cha-Cha is one of the most popular Latin dances and it bridges Rumba and Mambo. It is again from Cuba, it is fun and provides many uplifting movements.
You can dance Cha-Cha by adding a bit of a hip movement in order to feel the good old latin rhythm. Popular Cha-Cha songs:
Sway by Michael Bubble
Oye Como Va by Santana
The Jive
In America, where it comes from, Jive is also known as Swing; Single; or Triple Lindy. It is a spot dance with an easy to learn basic steps structure.
It would help your balance in other dances and once you are comfortable with the basic steps you will find Jive a highly energizing dance. Popular Jive songs:
Jailhouse Rock by Elvis Presley
Hit the Road Jack by Ray Charles
The Mambo
As far as dancing is concerned, Mambo is one of the most powerful Latin dancing range. To perform it well you need to pay full attention to the music.
It is a fun dance with precise footwork and exciting movements. It still is a popular choice worldwide. Popular Mambo songs:
Mambo Italiano by Rosemary Clooney
The Time of My Life from Dirty Dancing
The Disco/Hustle
It originated in the 1970's Disco Era; it started with John Travolta and the Bee Gees songs in the movie Saturday Night Fever.
Its simple footwork and the relaxed open position make Disco an enjoyable and easy to learn dance. The music is still heard in many dance clubs. Popular Disco songs:
Staying Alive by Bee Gees
Go West by Village People
The Salsa
Salsa originates from Cuba and it is an energetic and engaging dance. Anyone can learn it and it offers countless moves and variations. The variety of Salsa music and styles is huge. Popular Salsa songs:
Subeme La Radio by Enrique Iglesias
Despacito by Luis Fonsi
The Merengue
Merengue is an easy to learn and fun dance made of a simple two-step basic move. It easily borrows moves from other dances creating plenty of simple and enjoyable variations.
The Samba
Samba improves the flexibility and also teaches light movement. The basic step helps the body moves smoothly. You need patience when learning the first basic steps. A popular Samba song is:
Love is in the Air by John Paul Young
Contact now using the details at the top of the page or feel free to call Paul on 07849336110 to book dance lessons.
Here's a testimonial from a happy couple who private dancing classes in South West London area:
"Our dance went really well – I think we got almost every step right and any mistakes weren't noticed. We had at least a couple of people tell us that it was the best first dance ever! Thank you for doing such a great job of teaching us – we had a lot of fun (although I may need to avoid that song for a few months now!!)."
Jenny & Harris