Make Your Corporate Party Unforgettable with a Dance Class Theme
Incorporating group dancing lessons into any private or work function is a fantastic fun idea. No other activity relaxes more, or creates a deeper level of connection in both social and business gatherings than dancing.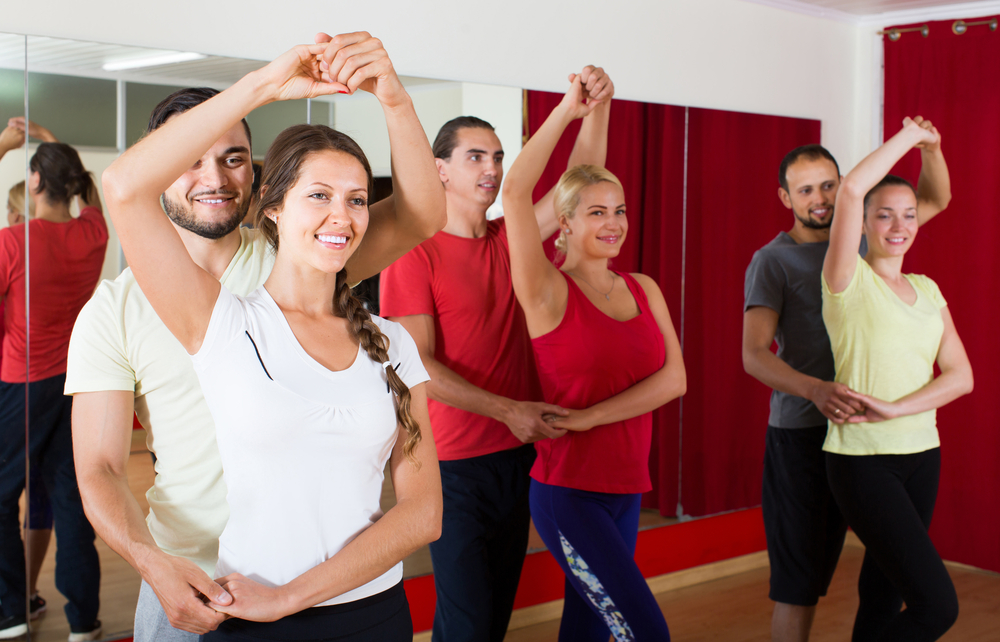 Our "Strictly Come Dancing" and "Salsa" themes are very popular but please feel free to call us … We have a wealth of great ideas such as … "70''s Disco", "30's Big Band", "Rock 'n' Roll", "Line Dancing", "Ballroom", "Latin", "Argentine Tango", or pretty much any dance style you like!
We'll plan your dance theme party to the smallest detail, provide the music and the sound system.
Dancing reduces stress, improves self-confidence and communication with others. It also helps your employees build a strong sense of belonging to your organisation. As a bonus, you will find that it also improves their interaction with colleagues.
Corporate Event Ideas
Team Building Events
Christmas Office Parties
Corporate Family Fun Days
Annual Dinner & Dance
Product Launches & Exhibitions
Charity Balls
Private Functions
Wedding Receptions
Anniversary Celebrations
Birthday Parties
River Boat Parties
Summer Garden Parties and BBQs
Incorporating some fun (and easy to learn) dance moves into your event will guarantee that every guest goes home with a smile on their face.
Party Dance Classes London Areas
We can also come to any location within the M25. Other areas are available on request. We can cover …
West London
South West London
Central London
North London
North West London
Our contact details are shown at the top of the page, or feel free to call Paul anytime on 07849336110 . We are happy to discuss details of your upcoming private, or corporate event and answer any questions you may have regarding the dance lessons.
What's In It For Me ?
As the person responsible for coming up with new and inventive corporate event ideas. you have stumbled upon a great way to make your corporate event especially memorable, great fun and amazingly effective at building those elusive team building skills.
We are confident that a corporate event, including dance classes is the fun way to go! Dancing is a great for building confidence and the social interaction skills that are so invaluable for business. Moreover, it is an activity that involves 100% of the team – Nobody is left out!. In our view, it is one of the best corporate events ideas around. Give us a call to explore ideas further..
Contact us now, please for more information and to make a booking.