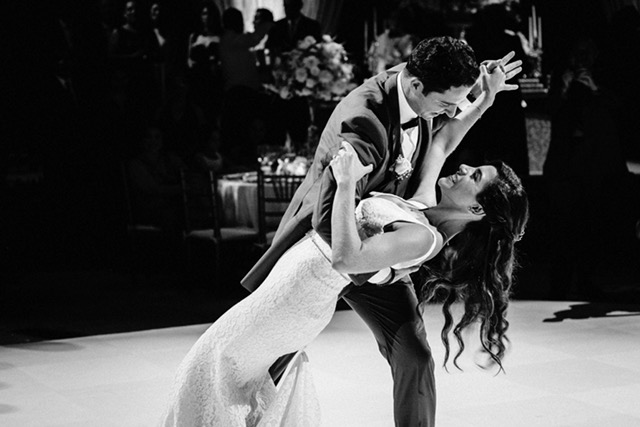 Learn to Dance with Dance School in London
Learn Dancing and Chuck Worries to the Wind!
Dance lessons in social dancing for everyone; be it Wedding First Dances, Latin, Ballroom, Argentine Tango, Salsa, Jive, Salsa, Disco and even traditional Greek dances feel free to call now.
Learn to dance in an easy, fun and relaxed atmosphere. Whether single or couple, beginner or experienced, prepare for your wedding dance, for pleasure or fitness or gain confidence and a new skill, come and learn dancing with us.
Escape to a different world; feel and look good on the dance floor!
Wedding Dance Lesson in London
Immortalise Your Wedding First Dance Forever!
This is the moment everyone has been waiting for and sets the tone for the rest of the night. You have walked up the aisle together and taken your vows. Here you can let your hair down and express yourselves to impress.
Regardless of whether you have danced before or not, having first dance lessons is the way to look great, feel confident, have a lot of fun and end up with some of the best photos of your entire wedding.
Wedding dancing lessons can help do it all and immortalise your first dance for all time!
Individual Dance Lessons in London
Private Dancing Tuition for Special Occasions
Whether going to a party, dinner dance, a social or work-related event we all want to shine, look and feel good on the dance floor. If you are a couple, social dance lesson can help you a great deal achieving it.
With individual dance lessons, you can learn to dance easy and fast. You can start with one or more dances and once you gain more confidence you can set your own pace.
Last Minute Dance Lessons in London
Even One Dance Class Makes a Difference
Book dance lessons around London the privacy of your own home or at the studio anytime weekdays and weekends, daytime or evening.
You'll look forward to any occasion involving dancing and will have a great time.
Get in touch now using the details at the top of the page or call Paul on 07849336110 to book dance lessons.
Some testimonials from happy couples
Couples who took individual ballroom dancing classes in West London
"So so so glad we chose Paul to help us create our first dance! He is a true gem! In our first lesson, we talked through the song we wanted, the type of dance we wanted and that instantly made us feel at ease. It continued throughout all the lessons we had and it was such a nice escape from the stress of wedding planning! Our wedding was characterised by our first dance and I'm so glad that we took these lessons. Highly highly recommended!"
Kim & Adam
"Our dance went really well – I think we got almost every step right and any mistakes weren't noticed. We had at least a couple of people tell us that it was the best first dance ever! Thank you for doing such a great job of teaching us – we had a lot of fun (although I may need to avoid that song for a few months now!!)."
Jenny & Harris
Couples who booked individual dance lessons in North London.
"Paul was great fun, dedicated and patient. We thoroughly enjoy each and every lesson with him and I can't believe how far we were able to go in just a few short weeks. Would be happy to recommend Paul to everyone looking for a wedding dance instructor!"
Sam & Tim
"My wife and I were looking forward very much to our wedding but really did not want for a huge crowd of people to gather round for our first dance for us to just do a bit of an embarrassing shuffle around a bit so we managed to find Paul after having a look around on Google. I am possibly the worst dancer ever but Paul managed to lick me into shape in just a few lessons! We had total confidence in Paul and he has an excellent teaching style. We went for quite an upbeat song which was tricky but Paul listened to our needs and choreographed a perfect dance routine and the result was more than we had hoped for and most importantly, on the day, the people loved it! It really made a big impact and people talked about it for ages! Thanks Paul for being such a great teacher, we would not hesitate to recommend you and if you are thinking about doing something special for your big day then definitely give Paul a call."
Mr & Mrs Last
Couples who took their dancing classes in South West London.
"We booked a lesson with Paul to settle our pre-wedding nerves. Paul immediately put us at ease and gave us a simple and enjoyable routine for our first dance. I would recommend him to any couples looking to avoid the potential awkwardness of the first dance!"
Tom & Jess
"Paul is a very inspiring dance teacher and helped make our first wedding dance very special. We weren't confident when we started as we were complete beginners. In just a few lessons we started feeling comfortable moving around the dance floor and enjoyed each moment of it. Our guests were amazed!! Thanks "
Elena & Mike